Team Building Activities Multi-Activities in Reading
Multi Activity Corporate Sports Day
Multi Activity Adrenaline Day Oxford
Revolution Cocktail Making Class and Two Course Meal
Team Building Activities Evening Activities in Reading
Revolution Cocktail Making Class and Nachos
Revolution Cocktail Making Class and Food Sharers
Enquire for Team Building Activities in Reading. Book your Corporate Event with just a £100 deposit hassle free.
READING TEAM BUILDING AND READING CORPORATE EVENTS
Planning a Team Building or Corporate Event in Reading is a fantastic opportunity, as there are endless ideas for what you can do! Reading is a great location with numerous companies choosing to headquarter there, and many other companies holding offices there. Whatever the size of your team or company, it's always possible to have a fun and exciting Team Building Experience in Reading!
Choosing the right experience for you and your team is essential, which is why it may seem daunting planning your Corporate Away Day or Team Building Activity in Reading. But it doesn't have to be! With a multitude of opportunities, from Indoor, Outdoor, and Virtual Team Building Events, you can see what works best for you!
With a number of mobile activities as well as set locations in Reading, there will always be something to complement your venue plans. If you're having trouble deciding, our team will be on hand to assist you every step of the way to ensure your Reading Team Building Events is a huge success.
INDOOR TEAM BUILDING IDEAS IN READING
Indoor Team Building Activities are perfect for Team Building Events in the winter months, or for your next Reading Christmas Party! With such a variety of experiences to choose from, we know it can be a little difficult to decide. To help you out, we've put together our Top 5 Indoor Team Building Events in Reading; but if none of these are taking your fancy, feel free to check out our expansive list of Team Building Ideas above!
Popular Indoor Reading Team Building Events
OUTDOOR TEAM BUILDING ACTIVITIES IN READING
Outdoor Team Building Activities are ideal for your next Corporate Summer Party, or any and all Team Building Events in the summer months. Getting your team out in the fresh open air is very beneficial for both mental and physical health. There's also a vast array of Outdoor Team Building Activities that your team will love and will leave them laughing for weeks afterwards!
Popular Outdoor Team Building Activities in Reading
VIRTUAL EVENTS FOR READING BASED COMPANIES
Many companies that are based in Reading either have other offices around the globe or are part of a company that is headquartered elsewhere. This, combined with hybrid working becoming more popular in the long-run, it can be difficult to arrange Team Building or company-wide events that include everyone. This is where Virtual Events come into play. Virtual Events allow the whole team to be involved, no matter where they are in the world.
Popular Virtual Event Ideas
WHAT TO DO IN READING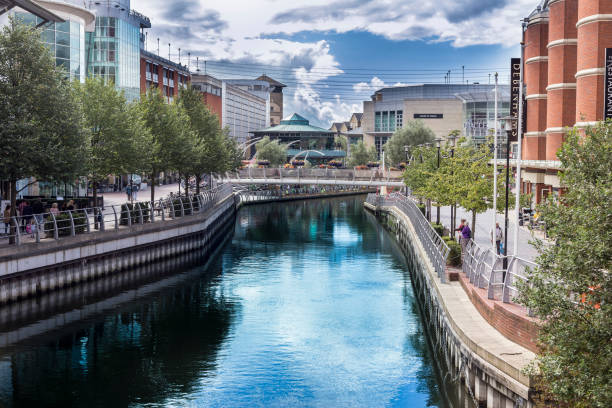 Reading is a town that is buzzing with the activity of a city. Reading is full of interesting places to visit and has something for everyone! If you're planning a Corporate Away Day, or a Team Building day out, you're off to a great start having a day in Reading!
If you're struggling to find places to go in Reading to add to your Corporate Away Day, not to worry, we've put together a list of the Top 3 things to do in Reading to make your Team Building day a huge success!
Harris Gardens – Although I'm sure you've heard of the University of Reading, did you know that it has a secret garden? Harris Gardens is a botanical garden located near the back of the University's Whiteknights campus and is a great place for your team to walk around, relax and unwind after an exciting day of Team Building!
Reading Museum – If you're looking to inject some culture into your next Corporate Away Day, why not take a trip to the Reading Museum! Walk around with your team and get to know them a bit better in a cultural setting!
Town centre – With restaurants, bars, cafes and shops, there's something for everyone in Reading town centre! Relax and unwind with your team after a fun day of Team Building and get to know each other a bit better with dinner and some drinks in the town centre!