Need ideas for activities for Schools or Youth Groups?
Are you looking for activities for schools? Perhaps you have a youth group such as Cubs or Scouts and you need some activities to entertain them?
We specialise in activities for all ages. Whether you want an end of term treat or some school holidays activities and fun, we've got you covered. We have lots of sports activities which are fun for children and incorporate a new way of providing physical activity.
Some of our most popular activities for schools and youth groups include Bubble Football, Nerf Gun Wars and Archery Combat.
We offer most of our activities nationwide and can either provide a venue or travel to you. Events can be tailor made and completely bespoke so depending on your requirements, we can build a package to suit you.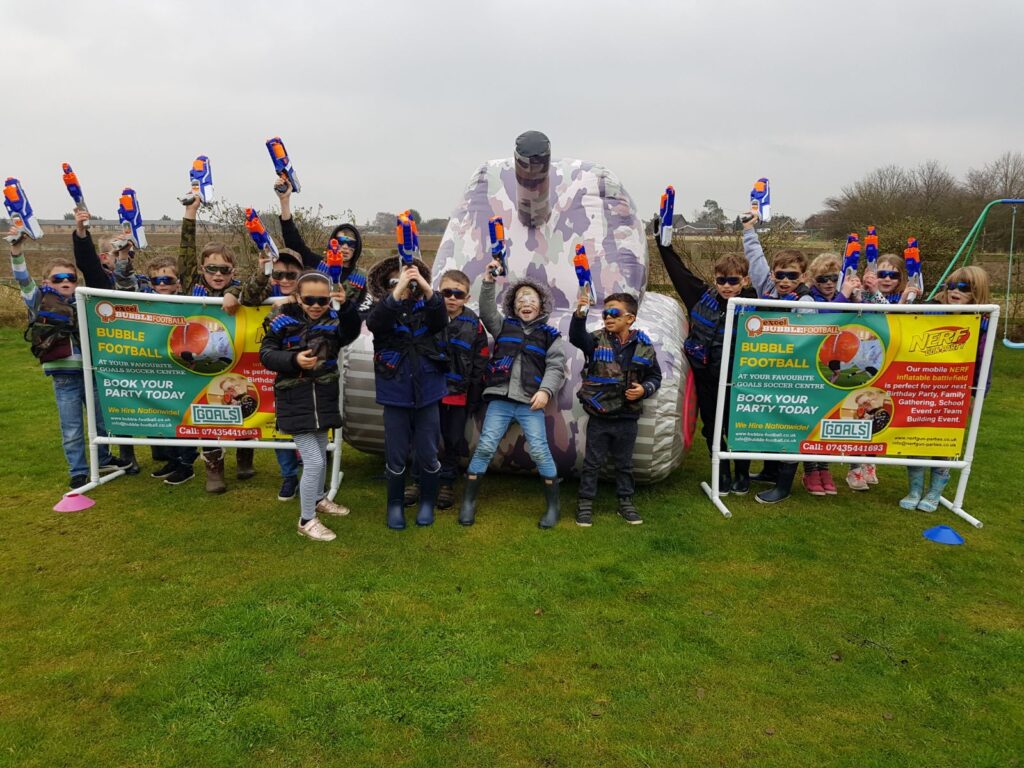 Activities for Schools and Youth Group Activities
Are you looking to keep your youth group entertained over the holidays? Or perhaps you're looking to reward your class with an end of term treat? With our wide variety of  Activity Experiences, there's something for everyone in our School Activities and Youth Group Activities!
Why School Activities / Youth Group Activities
Activities in schools and for Youth Groups have loads of benefits. Did you know that only 24% of children engage in physical activity for at least an hour every day? Why not help your class or your youth group get their hour a day in with an activity day! There's so many more benefits of activities for School children or Youth Groups to choose from, but if we were to pick one, it would be that it helps children with their social skills. Mixing with their friends in a different environment helps children to engage socially and share their talents and skills!
What Activities Can Be Done
We have a wide variety of activities for School children  and Youth Group Activities to suit everyone's needs. Whether you're looking for a sporting activity or something designed to just be fun, we've got something for everyone, meaning nobody will be left out! To help you out, here's a list of our popular School Activities / Youth Group Activities:
Our activities have been tried and tested by children of all ages, and they loved them! We've hosted events for a wide variety of schools, including Eton College, Cheltenham Ladies College, Harrow School, Rugby School and Merchant Taylor's School. Our activities proved to be very popular with schools we have previously hosted for, so get in touch if you're thinking of booking an activity for your School or Youth Group!