Need some activity ideas for your Team Building Event? Are you planning a Corporate Day and need some entertainment for your employees?

You've come to the right place! We specialise in providing fantastic events and great customer service. Each year, we organise events for over 2000 groups nationwide and across Europe. No group is too big or too small, we can cater for small work groups or large Corporate Events. With a wide range of Indoor Team Building Activities as well as Outdoor Team Building Activities, we have everything for all occasions.
We focus on providing Team Building activities which not only bring your team together, but are fun and unique. From activities like The Office Games Interactive Gameshow and The Crystal Challenge, we're sure to have something for every team occasion.
Simply choose your location, browse through our Activity Ideas, build your ideal package of activities and leave the hard work of organising everything up to us!
LOOKING FOR INSPIRATION? MAKE A GENERAL ENQUIRY

If you're planning a Team or Corporate event and are simply looking for advice, make a general enquiry by following the button below

For global companies and remote workers, we also offer Virtual Events and Virtual Activities!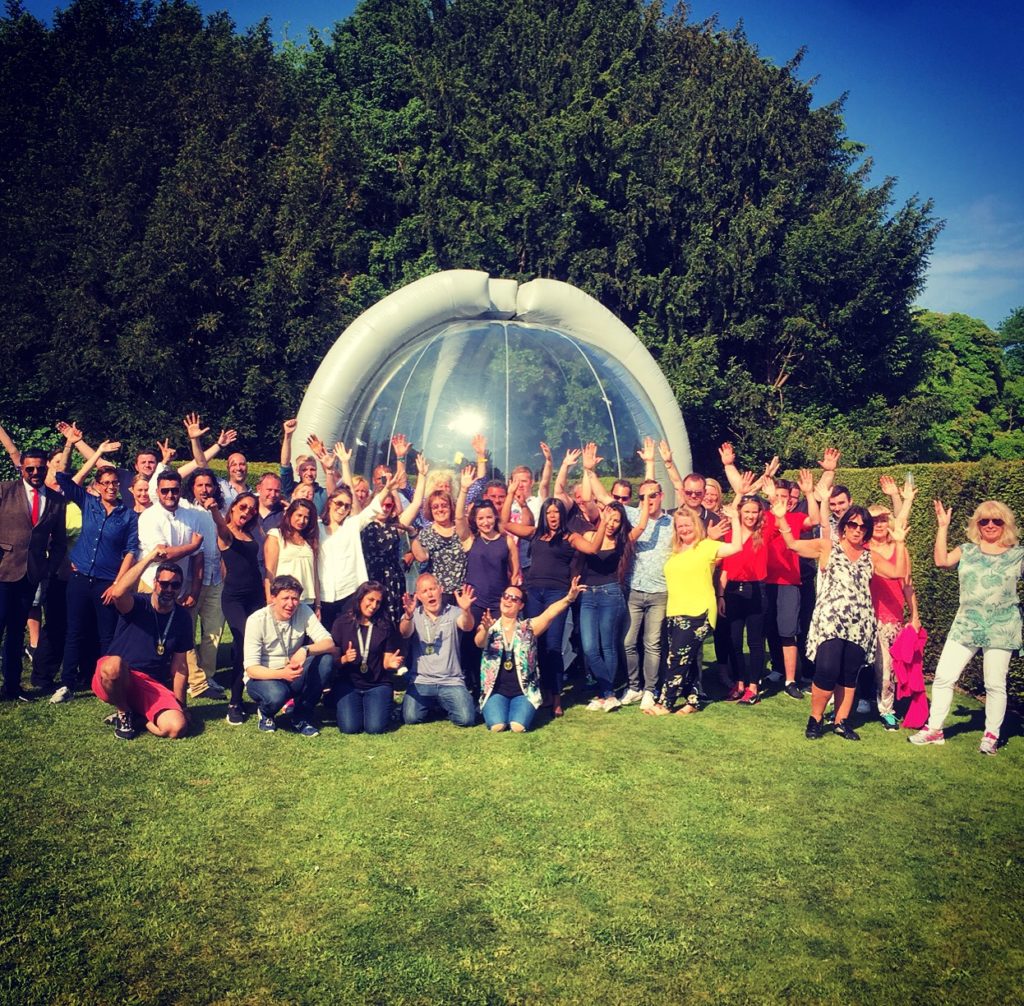 Team Building Activities and Corporate Events
When you mention the word Team Building around the office what springs to mind? Embarassing role play? Embarrasing games? Awkwardness?
Everyone will have their own image of team building in their heads and often negative, this stigma is often hard to break.
Despite the pessisism, the right Team Building Event can improve trust between colleagues, encourage communication, help ease conflict and as a result provide more engaged employees that are more in line with the company culture and thus boosting the bottom line.
If you're looking for Team Building ideas, one of our top activities is Old School Sports Day which encourages teamwork and also injects a lot of fun into your Team Building Day. It gets everyone involved and takes everyone back to their school days. If you're looking for something less physical then the Crystal Challenge combines mental agility with logical thinking.
We also have lots of fantastic Virtual Events for companies operating a remote working policy. Our most popular activities include our very own Big Virtual Game Show which brings back some old family classics! You can view our Top 10 Team Building Ideas blog here!
At Red Cactus Events we specialise in organising Team Building experiences around the UK. We're certain that we have an activity suitable for any Team Building event, big or small!