Enquire for Team Building Activities in Liverpool. Book your Corporate Event with just a £100 deposit hassle free.
LIVERPOOL TEAM BUILDING AND LIVERPOOL CORPORATE EVENTS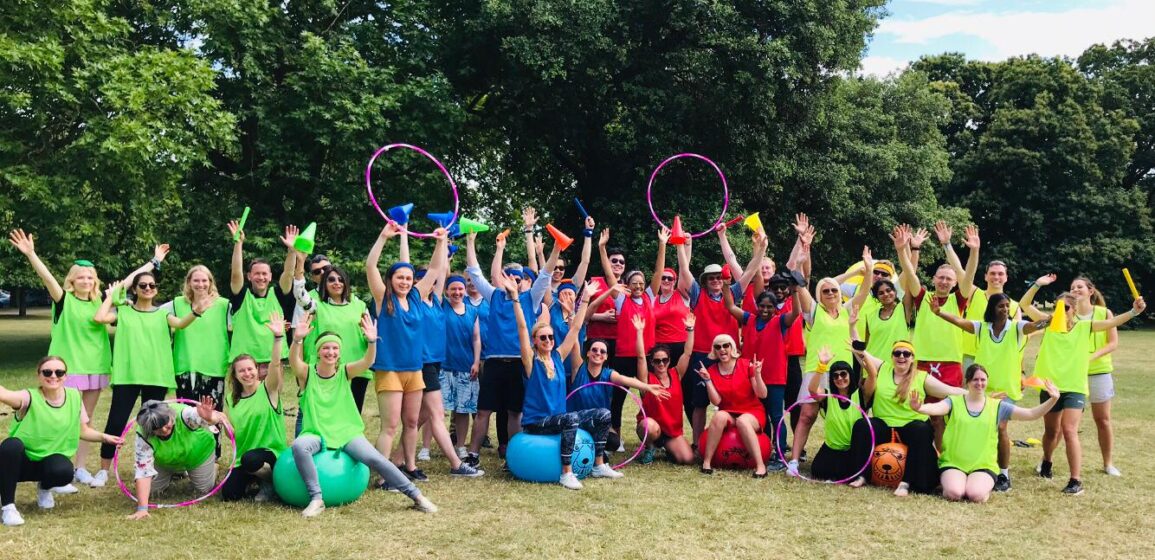 Liverpool is a bustling and vibrant city, with many companies choosing to headquarter there. With so many places to go in Liverpool, opportunities for Team Building Activities in Liverpool and Corporate events are not in short supply!
With so many companies based in Liverpool, from small start-ups to corporate giants, it's essential to find the right Team Building event for you. The good news is, no matter what you're looking for or the size of your company, an exciting experience is always possible.
Whether you're looking for an experience to come to your office, or hoping to venture out into Liverpool, our team are on hand every step of the way to ensure your Liverpool Team Building Event is successful.
INDOOR TEAM BUILDING IDEAS IN LIVERPOOL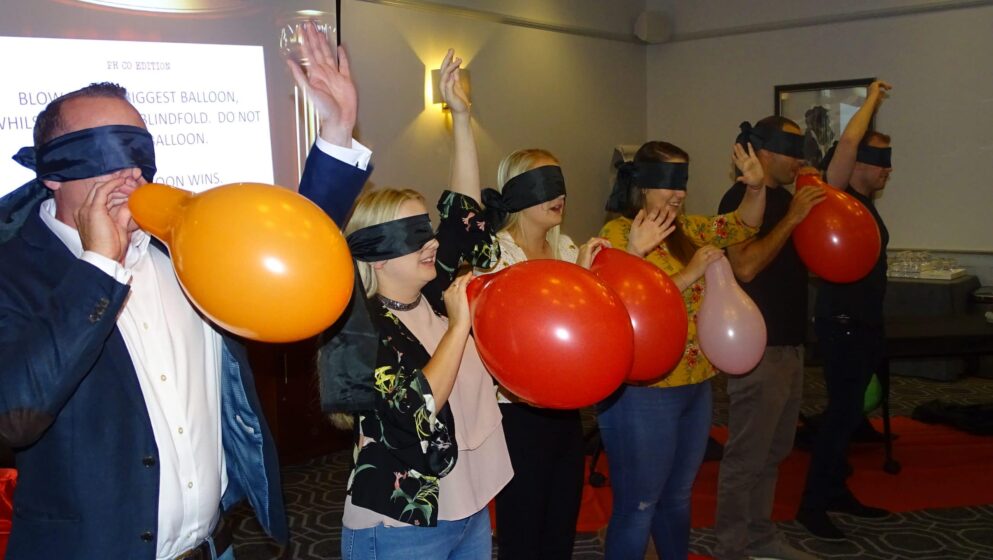 Whether you're looking for a mobile experience to come to you, have a set venue in mind, or would like us to arrange a venue further, there's an extensive range of activities to complement your event plans. Indoor Team Building Activities in Liverpool are ideal, with so many spaces to choose from. We'd recommend an Indoor Activity if you're arranging a company conference, a Liverpool Christmas Party or a winter event.
Popular Indoor Liverpool Team Building Events
OUTDOOR TEAM BUILDING ACTIVITIES IN LIVERPOOL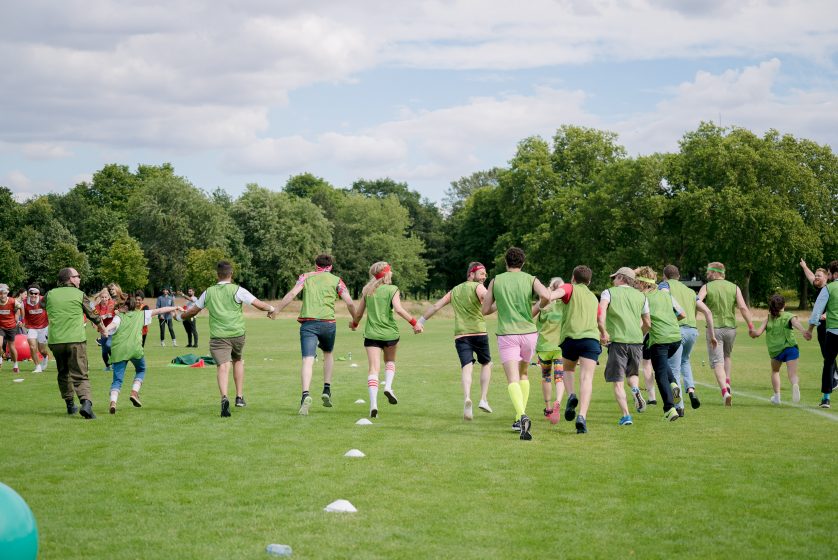 Outdoor Team Building Activities are perfect for Corporate Summer Parties in Liverpool. Getting out in the fresh air is great for both mental and physical health, meaning many companies are looking to move their Team Building Events to outdoors. The best part about Outdoor Team Building Events in Liverpool, is there are lots of open spaces, meaning you can hold as big an event as you like!
Popular Outdoor Team Building Activities in Liverpool

VIRTUAL EVENTS FOR LIVERPOOL BASED COMPANIES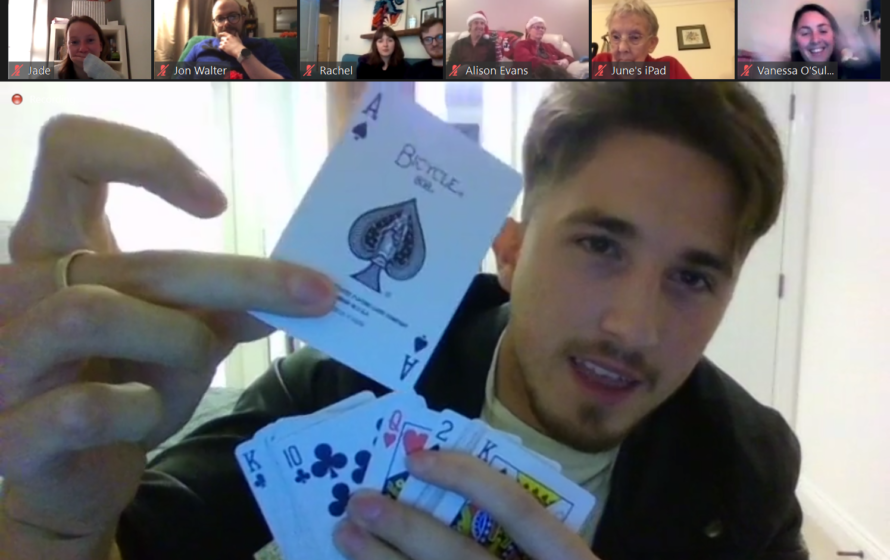 Many Liverpool-based companies are headquartered there, meaning there are often additional offices located around the globe. Team Building isn't just for one team! Inter-departmental Team Building can be vital for encouraging employees from different teams to work together, keeping the company a well-oiled machine. Many companies opt for a hybrid approach, with some working from home and some working in-office. So how do you include everyone in your Team Building event? The answer is virtual events!
Popular Virtual Event Ideas
WHAT TO DO IN LIVERPOOL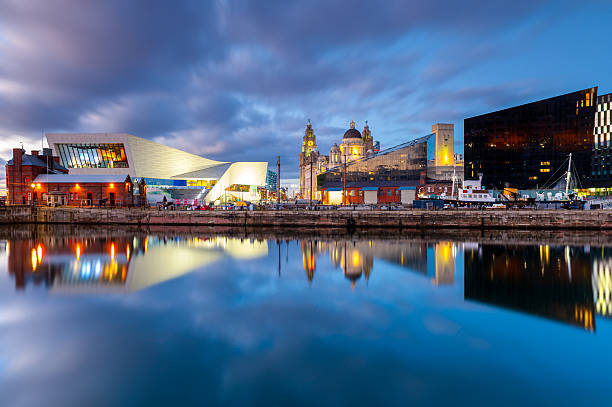 Liverpool is a vibrant city, always buzzing with activity. With so many options for things to do there, you're spoilt for choice! If you're planning a Corporate Away Day, a day out in Liverpool is a great start!
If you're looking for locations to visit to wind down after your fun day of Team Building, Liverpool has a multitude of fantastic options to start or end your Corporate Day.
Royal Albert Dock – With restaurants, cafes, bars, shopping, museums and galleries, Royal Albert Dock is the perfect place to unwind and get to know your team better after an eventful day of Team Building
Liverpool Cathedral – If you're looking to inject some culture into your Team Building day, Liverpool Cathedral is a great way to do this. Relax before or after your Corporate Away Day with a wander around the cathedral
The Beatles Story – Bring your team together through music with The Beatles Story, an immersive experience that takes you through the story of The Beatles. This could be the perfect addition to your Team Building trip to Liverpool
The City Centre – Liverpool has a bustling city centre, with no limit to what you can do! Bring your team together for a relaxed evening in the city centre to bond further after a day of Team Building