Team Building Activities Accommodation in Edinburgh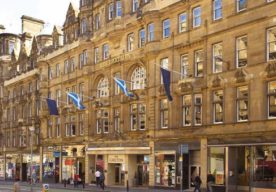 Hilton Carlton
Central location
Easy access
211 rooms available (Twin, Double, Single, Family Rooms)
Team Building Activities Multi-Activities in Edinburgh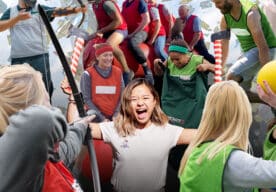 Multi Activity Corporate Sports Day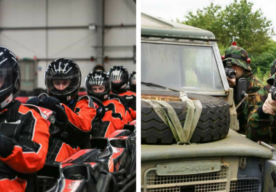 Go Karting and Laser Combat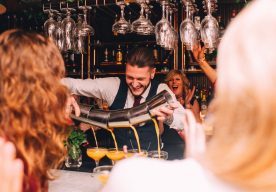 Revolution Cocktail Making Class and Two Course Meal
Enquire for Team Building Activities in Edinburgh. Book your Corporate Event with just a £100 deposit hassle free.
EDINBURGH TEAM BUILDING AND EDINBURGH CORPORATE EVENTS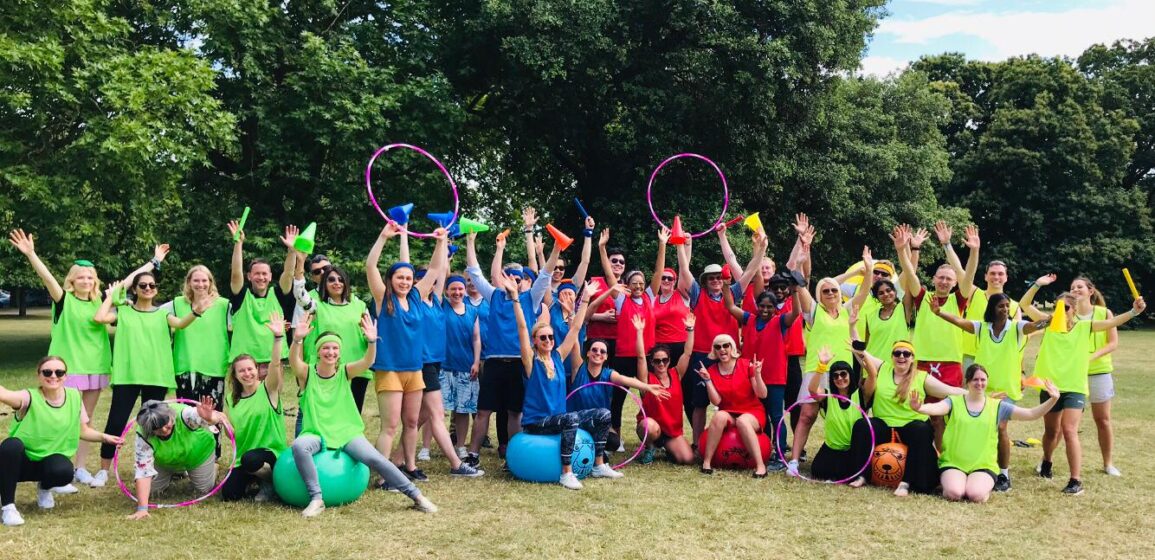 Edinburgh holds endless opportunities for Team Building or Corporate events. So whether you're based in Edinburgh or booking a Corporate Away Day, for a small company or a corporate giant, there's something for everyone in this fantastic location.
Choosing the right experience for your team is vital. Luckily for you, Edinburgh has a wide variety of events and experiences to help your team have the best possible time. Although this can seem a daunting task, don't worry, our team helps you every step of the way!
Whether you're interested in an Indoor, Outfoor or Virtual Team Building Event, we're here to ensure that your Edinburgh Team Building Event is a great success.
INDOOR TEAM BUILDING IDEAS IN EDINBURGH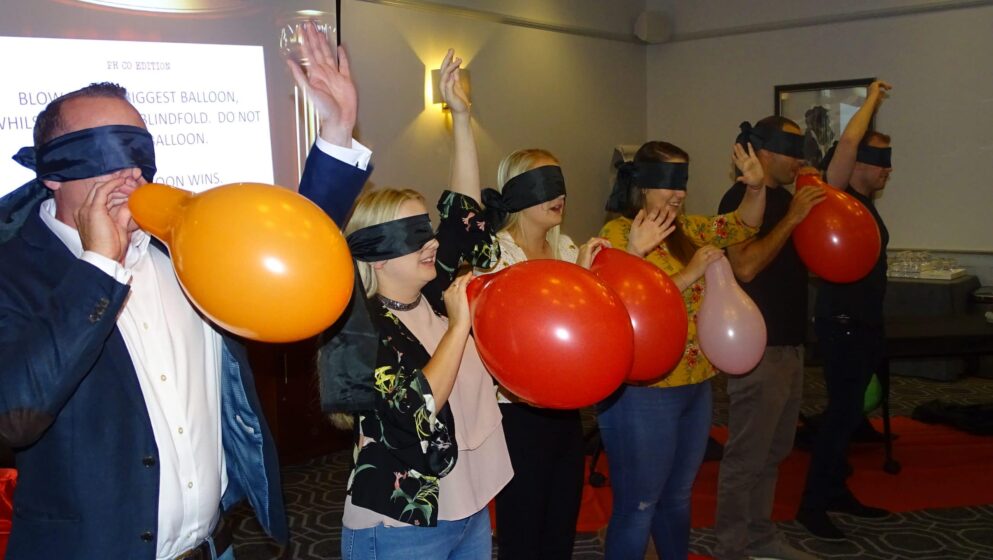 Edinburgh is the perfect venue for any and all Team Building Experiences and Corporate Events. With a wide variety of activities and experiences, the sky is the limit for Indoor Team Building Activities in Edinburgh. Whether you're looking for an event held at your office, or are planning a Corporate Away Day, Edinburgh has something to meet everyone's needs!
Popular Indoor Edinburgh Team Building Events
1. Master of the Tasks – Do you have what it takes to become the Master of the Tasks? In this fun and interesting Team Building Activity, you'll be encouraged to think outside the box. Open the golden envelope to discover the challenges and games and work together to become the Master of the Tasks!
2. Bakeathon – Taking inspiration from everyone's favourite baking show, Bakeathon is the perfect indoor Team Building Event. Teams are encouraged to experiment with flavours, baking techniques and creative flair to be crowned the Bakeathon Stars!
3. CSI Experience – Transform your venue into a True Crime murder scene and put your detective skills to the test with the CSI Experience! Teams must work together to inspect clues and match them to the suspect profiles. But be careful, you could be sending an innocent person to jail!
4. Teamopoly – Teamopoly is a life-sized version of the world's favourite board game! Teams must work together to compete in different challenges and tasks to earn cash and help their team navigate their way around the board. Be careful though, as Teamopoly is a fast-paced game, and things can change in the blink of an eye!
5. The Apprentices – In The Apprentices, teams go head to head to show they are worthy of Lord Alex Sweetex's time! Take on fun and challenging business tasks before facing Lord Alex. Work together to avoid the boardroom, where you must plead your case before hearing the dreaded words…'You're Fired!'
OUTDOOR TEAM BUILDING ACTIVITIES IN EDINBURGH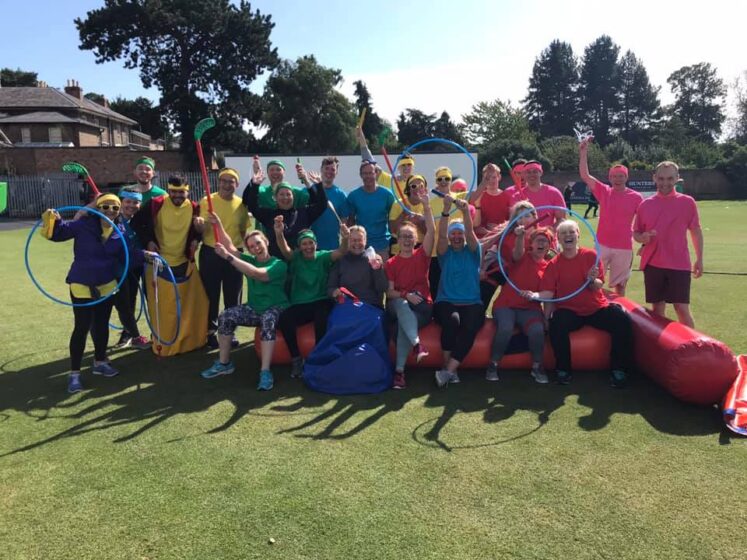 Outdoor Team Building Activities and Corporate Events are extemely popular during the summer months. Get your team together in the open air to work together and help them bond through a wide range of activities! Although Edinburgh is a city, there are plenty of open space areas for you and your team to have the best Team Building Event possible!
Popular Outdoor Team Building Activities in Edinburgh
1. Old School Sports Day – On your marks, get set, go! Relive your childhood memories with the Old School Sports Day event. This Team Building Event has something to keep everyone involved, with a range of nostalgic games including Egg and Spoon Race, Sack Race and Three Legged Race!
2. Soap Box Derby – Go back in time to a past era with Soap Box Derby! Work in teams to pitch for sponsorship and gain the much needed funds to create the best racing kart. Who will build the best kart and win the race, and who's race will end in disaster?
3. It's A Knockout – Transfer your outdoor venue into an arena with It's A Knockout! A mobile events full of fun, inflatables and madness, this Team Building Event has something for everyone. Go head to head in challenges and work together to be crowned the winners!
4. Crystal Challenge – Bringing the classic Crystal Maze TV show to life is the Crystal Challenge! Teams will be tested physically and mentally in different challenges across the 4 different zones. Work together to take on the finale…the Crystal Challenge Dome!
5. Quintessentially English Lawn Games – Transform your space into an English country garden with various zones! Each zone holds activities and challenges inclduing Archery and lawn games such as Croquet and Giant Garden Games. Teams will be competing to earn points; the team that scores the most points will be the winners!
VIRTUAL EVENTS FOR EDINBURGH BASED COMPANIES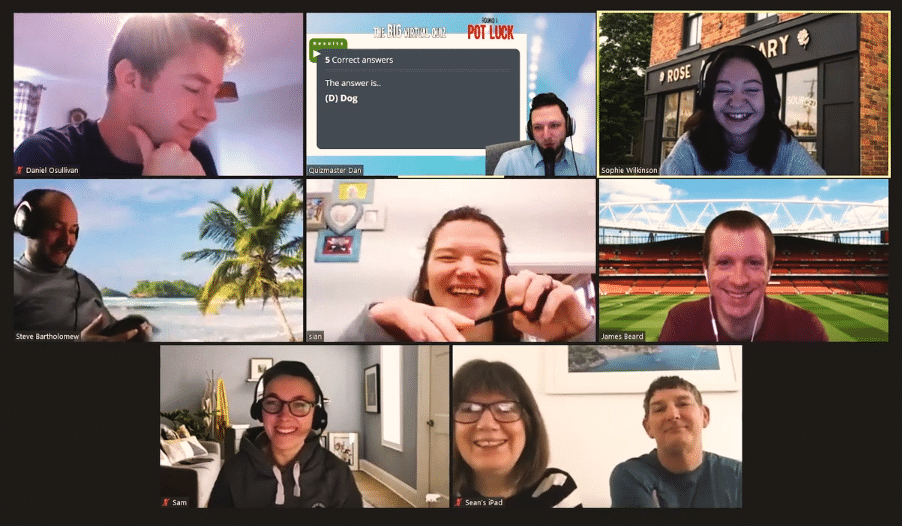 As with many companies, Edinburgh may be only one location where employees are based. Virtual Events bring the whole team together, no matter where they are. Although teams work together in specific departments, inter-department Team Building is just as important to keep staff motivated and ensure a positive team experience for everyone.
Popular Virtual Event Ideas
1. The Big Virtual Pub Quiz – What better way to bring the whole team together than a Big Virtual Pub Quiz! This is a Virtual Quiz Event like no other. With all the classics such as TV & Film rounds and Pot Luck rounds, we're here to bring the greatest pub quiz to the makeshift home offices of your teams.
2. The Big Virtual Game Show – Take a nostalgic journey through your favourite game shows of the 80's, 90's and 2000's with the Big Virtual Game Show! Take part in a range of interactive rounds including Who Wants To Win A Million Points and Our Survey Says. This virtual quiz is guarnateed to bring out your competitiveness with lots of laughs along the way!
3. Virtual Rogue Agent Escape Room – The MI5 has a mole and it's up to you to uncover their identity in the Virtual Rogue Agent Escape Room! Your mission, if you choose to accept it, is to use the government's secret online portal to collect evidence. Race to become the first to unmask the mole!
4. Virtual Bake With A Legend – Bake along with former Great British Bake Off contestants in your own kitchen! The former contestants will teach you new skills and interact with you, giving your team a relaxed Virtual Experience!
5. Virtual Magician – Treat your team to a night of mystery and intrigue with the Virtual Magician Experience! Using forms of magic similar to Dynamo, such as card tricks and mentalism, our Virtual Magician will leave you amazed and feeling spellbound!
WHAT TO DO IN EDINBURGH
As the capital and the hub of Scotland, Edinburgh is bursting with options for activities. If you're planning a Corporate Away Day, a trip to Edinburgh is a fantasitc way to spend the day!
Being a city with incredible heritage means that entertainment is not in short supply in Edinburgh. Check out our list below of popular attractions in Edinburgh to maximise your Team Building Event or Corporate Away Day!
1. Edinburgh Castle – One of the most exciting historic sites in Scotland, Edinburgh Castle is an attraction that can't be missed!
2. Royal Yacht Britannia – After a day of Team Bonding, why not end the day by checking out the Royal Yacht Britannia?
3. The City Centre – Maximise your Corporate Away Day by taking a trip to the centre of Edinburgh, where there's lots of markets, bars and cafe's – there's something for everyone!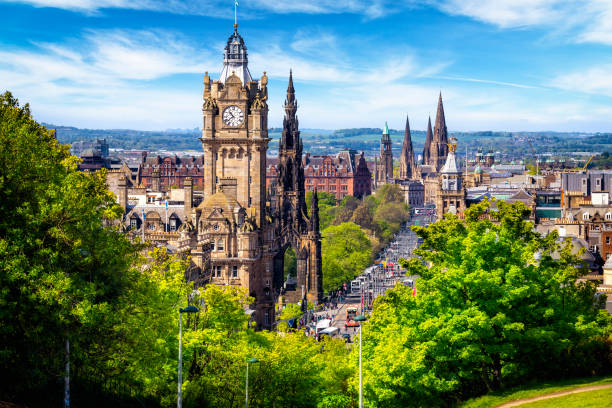 There's something for everyone when planning a Team Building Event in Edinburgh. Whether you're planning an outdoor activity in the summer or an indoor activity in the cooler months, Edinburgh is a fantastic destination for a Team Building Activity or a Corporate Away Day. Spending some time in Scotland's capital working on Team Building can help boost morale and positivity among teams, creating a place where employees are proud to work!